ETIPWind – Strategic Research & Innovation Agenda – 2025-2027
November 2023
This Strategic Research and Innovation Agenda (SRIA) updates R&I priorities, both technological and in social sciences, for wind energy to become the leading driver of a resilient, affordable and sustainable energy transition in Europe.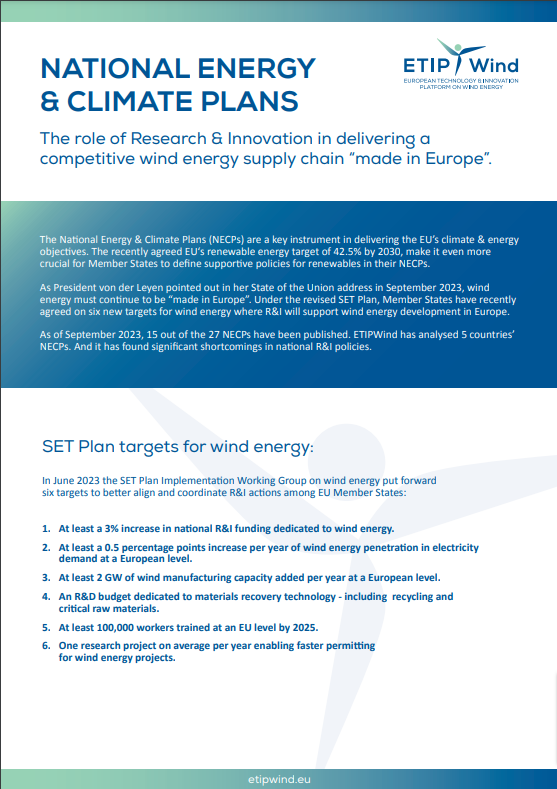 NECPs – The Role of Research & Innovation in Delivering a Competitive Wind Energy Supply Chain "Made in Europe"
October 2023
This publication summarises the ETIPWind analysis of 5 draft National Energy & Climate Plans (NECPs) revised by the Member States in June 2023. It also includes recommendations aimed at improving the R&I and policy measures laid out in the plans regarding renewables.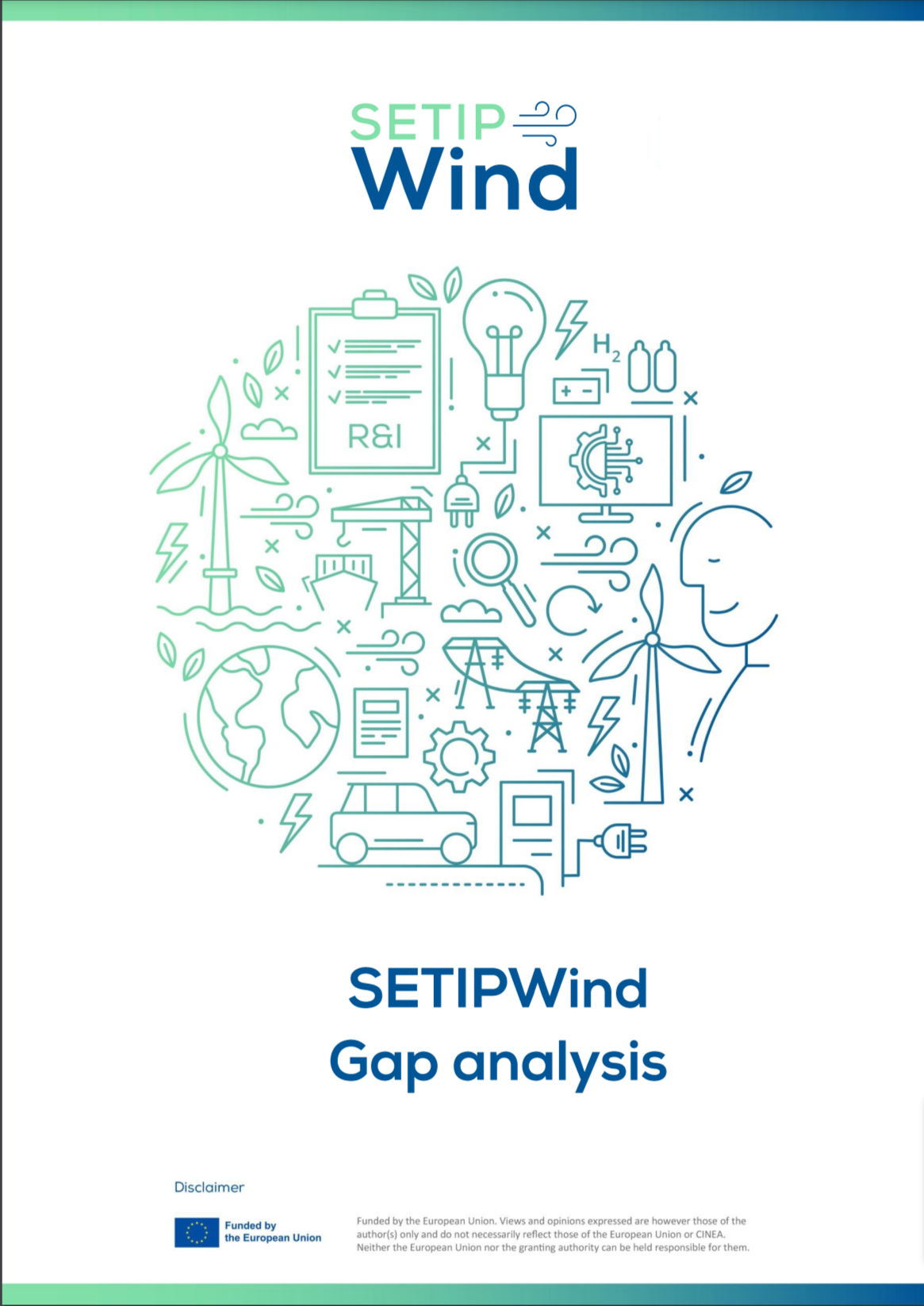 ETIPWind Gap analysis – A comparison between ETIPWind priorities and Horizon Europe projects an calls
May 2023
This publication summarises the results from a Gap analysis conducted by the ETIPWind Steering Committee
members. The analysis compares the Research & Innovation (R&I) priorities identified by ETIPWind in its
2019 Roadmap with the wind energy R&I topics addressed by the European Commission's funding programme for R&I: Horizon Europe.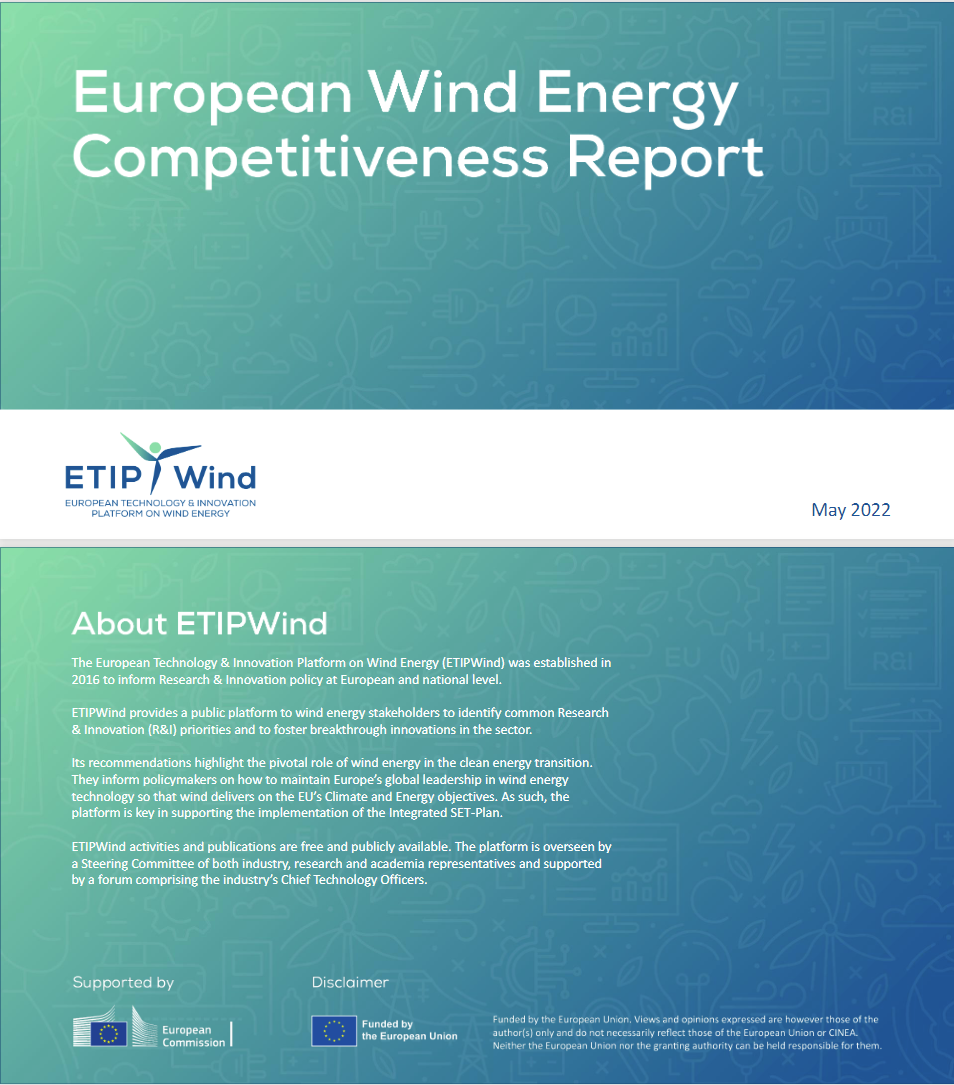 European Wind Energy Competitiveness Report – 2023
June 2023
This annual report, developed under the SETIPWind project, depicts the progress towards several competitiveness indicators of the wind energy sector including wind energy installations, contribution of wind energy to the EU GDP, trade balance, jobs or R&I expenditure.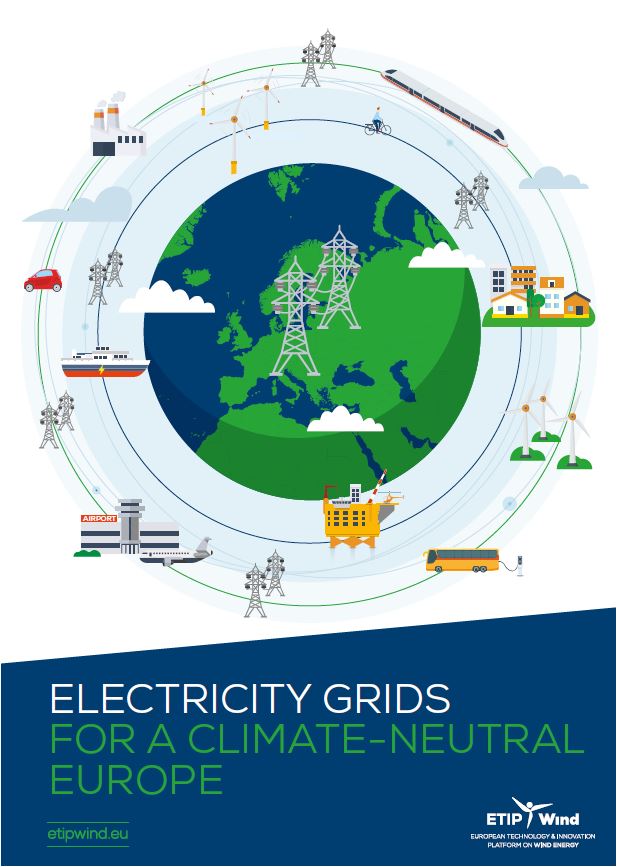 Electricity grids for a climate-neutral Europe
December 2021
The EU has committed to cut greenhouse gas emission by 55% compared to 1990 by 2030, a key milestone in reaching climate neutrality in 2050. Direct and indirect electrification powered by renewables is the most cost-effective and energy efficient way to achieve this. Moreover, renewables-based electrification of the economy is possible and affordable. To meet this ambitions, Europe needs to step up investments in grid expansion and optimisation. This energy transition requires an EU-coordinated approach to ensure the proper plans are drawn-up and implemented. This ETIPWind factsheet provides the four key building blocks for a renewables-based energy system that is fit-for-55 and set for climate neutrality.