The European Technology and Innovation Platform on Wind Energy (ETIPWind) connects Europe's wind energy community. The platform involves key stakeholders from the wind energy industry as well as policy and research institutions.
The ETIPWind contributes to position wind energy as a strategic industrial sector for Europe by:
Influencing the direction and priorities of EU research and innovation (R&I) policy to drive down Levelised Cost of Electricity (LCoE) and sustain the European wind energy industry's technological leadership;
Promoting an ambitious visionary strategy placing wind energy at the centre of the European technology and innovation policy to 2020 and beyond;
Responding to political consultations and developing reports that communicate the strategical focus on R&I;
Coordinating the alignment of priorities at EU and national levels, taking into account the Strategic Research and Innovation Agenda and the updated Strategic Energy Technology Plan (SET-Plan) objectives;
Organising workshops and networking events in order to bring key decision makers from the research community, industry and political environment together.
ETIPWind focuses on the following policy dossiers:
ETIPWind is a reorganisation of the former European Technology Platform on Wind (TPWind) that ran from 2011-2014.
Work Programme
The ETIPWind Work Programme 2017
The ETIPWind Work Programme 2016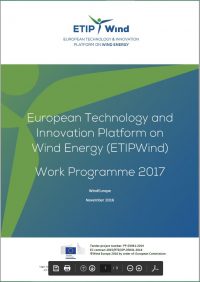 Terms of References and rules of procedure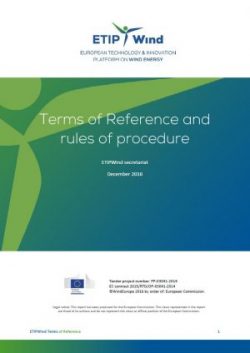 Read the Terms of References and rules of procedure.
Structure