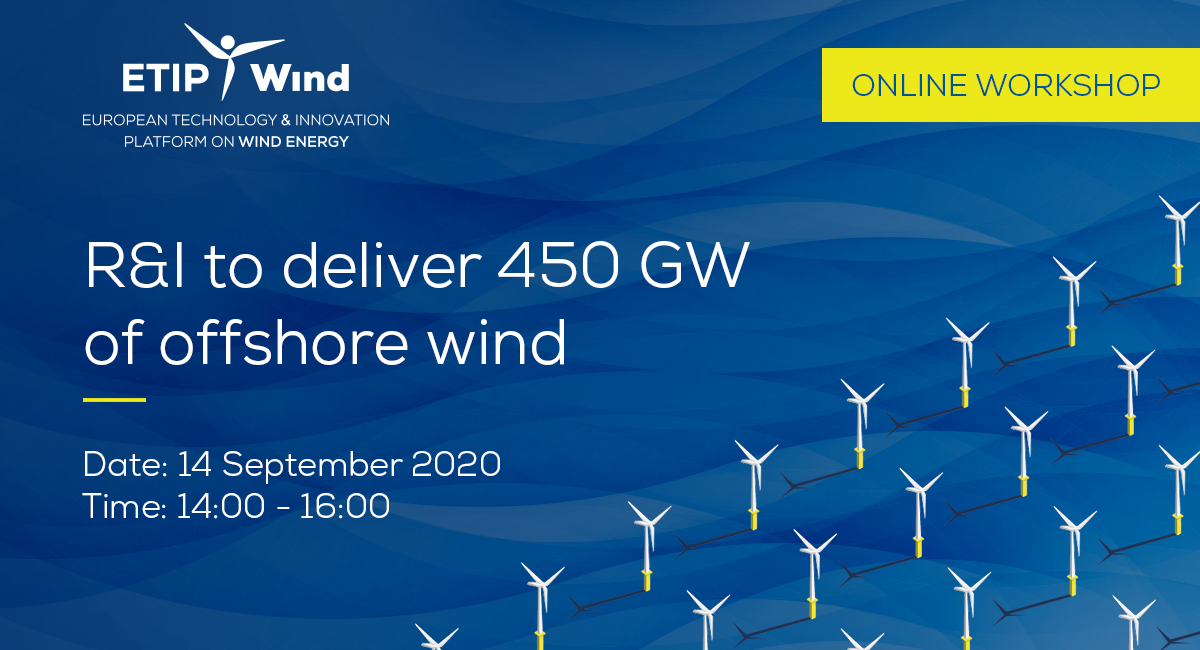 Offshore wind energy is at the core of how Europe can go carbon-neutral.
Europe needs up to 450 GW of offshore wind by 2050. This is 20 times more than the 20 GW installed today. It will make offshore wind a crucial pillar in the energy mix, together with onshore wind.
To deliver this Europe needs a visionary and pan-European approach with significant investments in Research & Innovation in offshore technologies. This includes next generation technologies like floating offshore wind, but also grid technologies and solutions to optimise the balance of plant and the supply chain.
In this workshop, experts from the industry and the research community will discuss the technology pathways to deliver this 450 GW of offshore wind in Europe. Together with the participants they will identify how to scale-up offshore technology and successfully install and exploit these large volumes of offshore wind.
The ETIPWind online workshop is organised in collaboration with EERA – The European Energy Research Alliance and SETWind.Take a look at their Annual Event 2020!
Click here to register!     See the agenda
---
Please note
Please make sure to select "Yes" on the dropdown for "ETIPWind workshop (September 14)".
Attendance is free of charge.
If you have any questions, please contact: [email protected]
Do not miss the opportunity to join us !