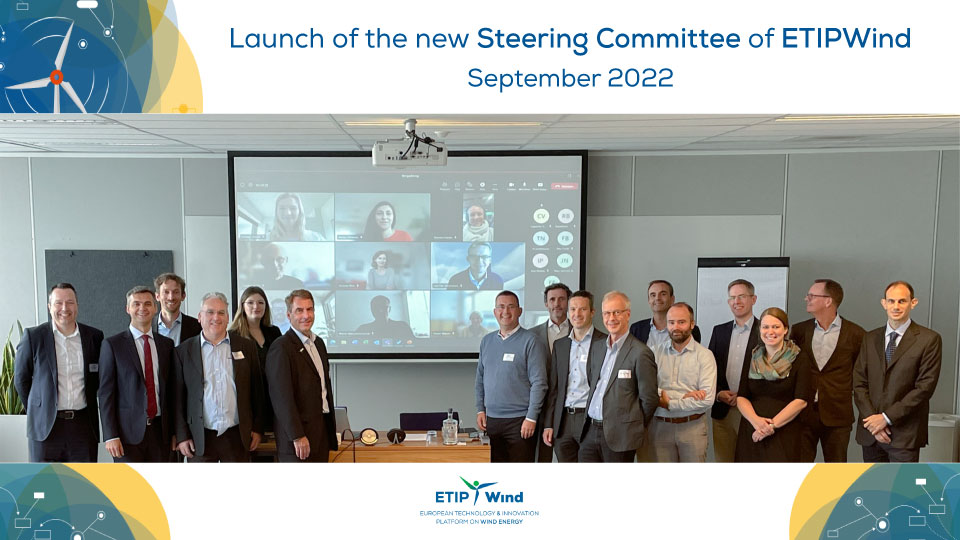 On September 20 ETIPWind kicked-off a new 3-year cycle of activities with the first meeting of its main decision-making body: the Steering Committee. The meeting took place online and in Amsterdam in parallel of the EERA JP Wind Innovation Forum which brought together industry, research and academic experts to discuss strategic wind energy research.
32 out of the 36 experts of Steering Committee and one observer attended the kick-off which started with an inspiring speech from the renewed Chair Adrian Timbus who said that he was "looking forward to working with all stakeholders to address the R&I challenges ahead of us, particularly in these unprecedented times for the European wind and energy sector".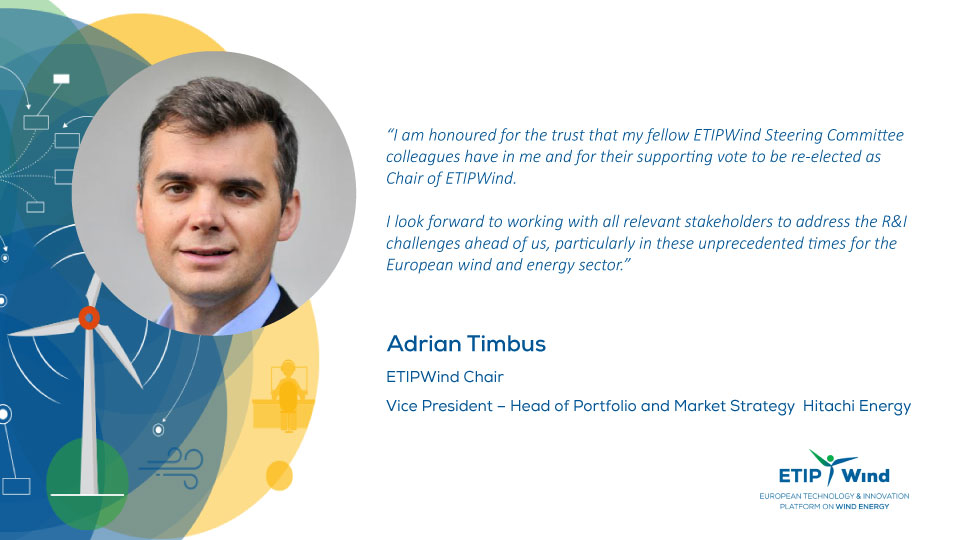 The 9 new members of the Steering Committee were then invited to introduce themselves and their expertise. The updated list of Steering Committee members is available via this link.
An important milestone for the platform was the election of the Chair and Vice-Chairs of the Steering Committee:
With 93% of the votes, Adrian Timbus (Vice President – Head of Portfolio and Marketing Strategy, Hitachi Energy) was re-elected Chair of the Steering Committee.
With 89% of the votes, Jacob Edmonds (Head of Innovation, Ørsted) was elected Vice-Chair of the Steering Committee.
And with 71% of the votes, Susanne Nies (General Manager Germany, Smart Wires) was also elected Vice-Chair of the Steering Committee.
Both Chair and Vice-Chairs share their motivation to lead the work of the platform, ensure its visibility and gather additional stakeholders within ETIPWind.
The meeting was also the perfect occasion for the European Commission to share expectations regarding the future of the platform. Enrico Degiorgis (Policy Officer, DG RTD) emphasised the need to continue funding at the EU level for wind energy technologies and mentioned the next Horizon Europe calls that will open in November/December 2022.
ETIPWind experts finally discussed the different actions that will be implemented as part of the ETIPWind Work Programme. Including how to provide timely and targeted R&I recommendations to the European Commission in the perspective of the next Horizon Europe Programmes or the revision of the National Energy and Climate Plans.
The next step for ETIPWind will now be to kick-off the platform publicly. In this perspective, a high-level stakeholder event will take place online and in Brussels on 13 October (9:00-14:30). Registrations are open via this link