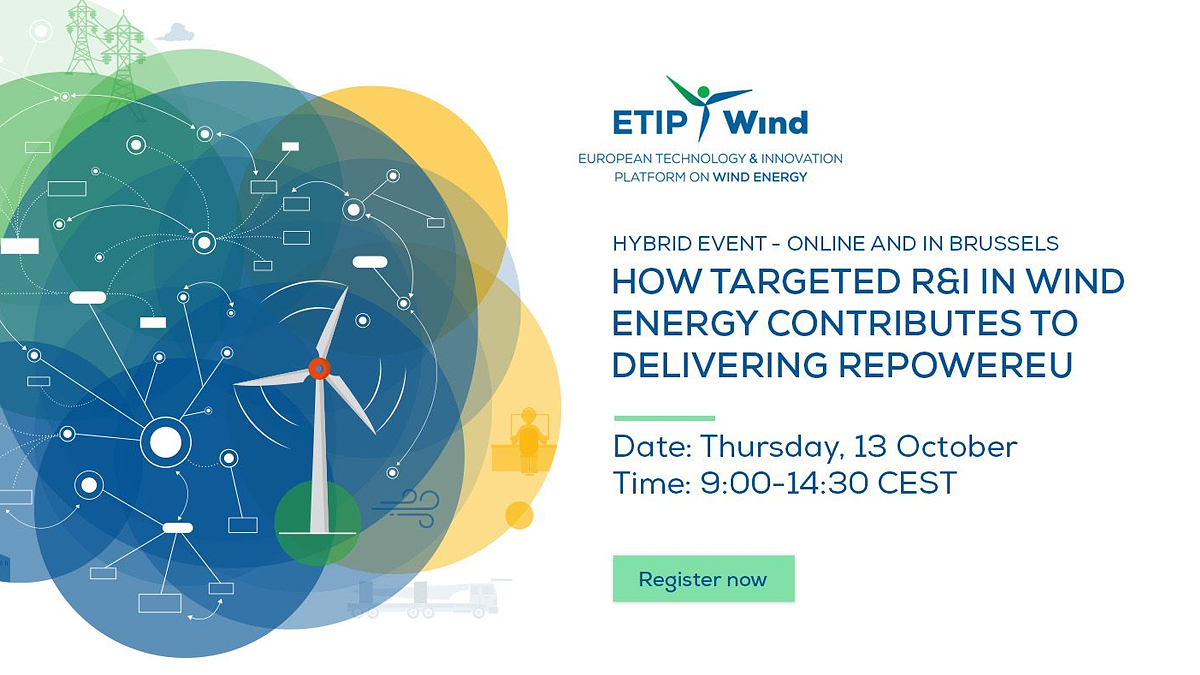 The EU wants wind energy to meet 50% of its electricity needs by 2050. This means a significant acceleration of wind power deployment. The REPowerEU plan, proposed by the European Commission in response to the invasion of Ukraine, already foresees the need of 510 GW of wind by 2030– up from 190 GW today. That is a tremendous challenge, but also a fantastic opportunity to sustain Europe's technology leadership in wind energy.
Targeted Research and Innovation (R&I) investments for wind energy can make a significant contribution to foster the technology developments that will help achieving the EU's ambitions.
To kick off a new cycle of activities that will support the alignment, coordination, and prioritisation of wind energy-related R&I policies, ETIPWind will host a stakeholder event gathering key experts from the wind industry and research as well as policy makers from the European Commission and Member States.
Do you want to know more about how wind energy can contribute to deliver REPowerEU? and what are the R&I solutions that Europe needs to focus on? Then save the date for this ETIPWind event!
It will address the following topics:
Manufacturing and competitiveness of the wind supply-chain;
Sustainability, recycling and coexistence of wind with nature and society;
Energy system integration of wind.
For more information, see the latest version of THE AGENDA.
To participate to the event, in-person or online, you can register via the form below: