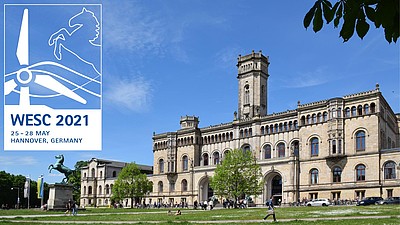 The 3rd edition of the Wind Energy Science Conference (WESC) organised by ForWind and Leibniz University Hannover, which will take place from 25 – 28 May 2021. The biennial WESC is an international conference initiated by the European Academy of Wind Energy (EAWE).
The event will gather scientists in the field of wind energy to present their latest findings and meet across traditional scientific borders. The conference covers all scientific topics in wind energy.
The conference is organised in cooperation with the open-access journal Wind Energy Science, and we welcome you as a speaker at WESC to submit a full paper based on your work after the conference.
Note: Conference Registration to participate at WESC 2021 has started. The (extended) Early Bird Rate is available until March 21, 2021.
Find out more information: