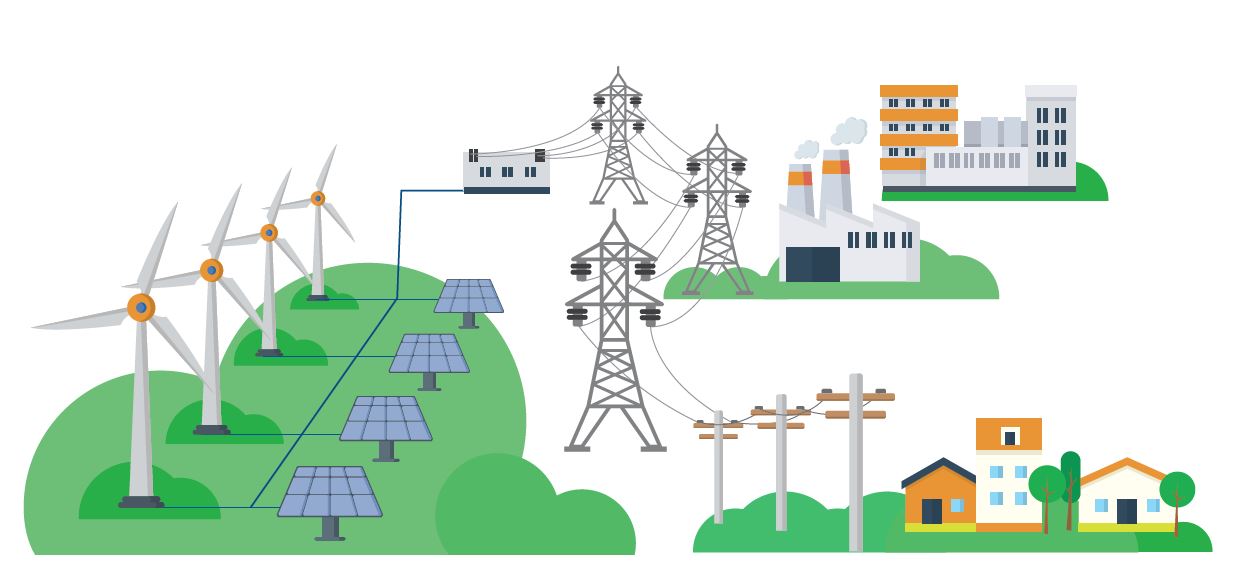 Europe needs to put more effort on sector coupling and electrification
In the ETIPWind 2018 Strategic Research and Innovation Agenda (SRIA) the wind energy sector stipulated that "grid and system integration" is the sector's top research priority. The report highlighted that more and better interactions between power producers and end-users, between supply and demand are needed to facilitate the integration of renewable energy into the energy system. In addition, an accelerated electrification of the entire energy system will be needed in order to meet the Paris Agreement objectives. To achieve this Europe needs to put more effort on sector coupling and the electrification of energy-intensive industries, heating & cooling and transport.
This event was focused on the role that wind energy could play in helping other sectors decarbonise and electricity. ETIPWind organised a roundtable with representatives from various energy-intensive industries to present their decarbonisation strategies and discuss technological and other barriers to the electrification of industrial processes. A better understanding of the technological processes and innovation needs in other sector will be critical to support the broader discussions on electrification, sector coupling and decarbonisation policies and strategies.
For further information, check below: