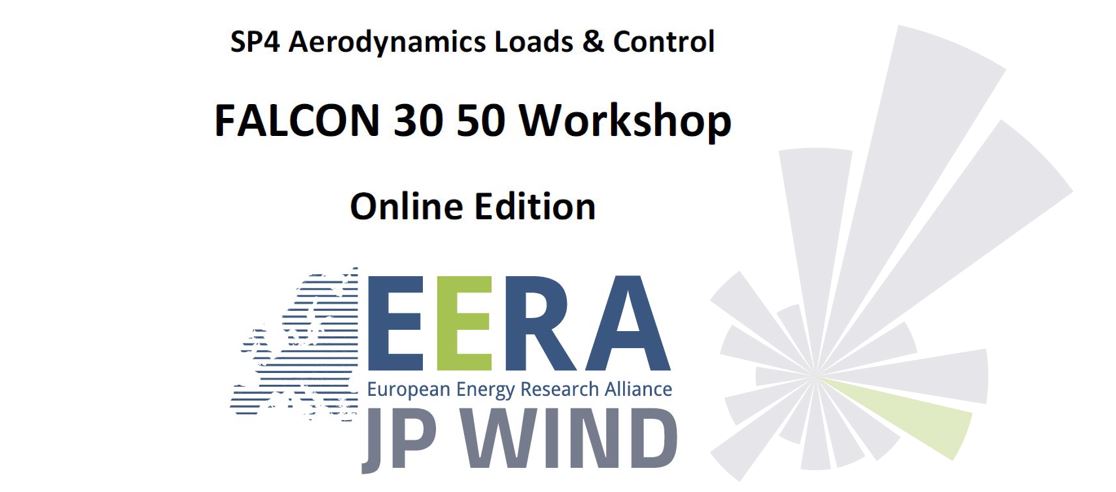 EERA JP Wind SP4 announces the workshop Future of Aerodynamcs, Loads and Control 2030-2005 – FALCON 30/50. This online event will take place on 25 February 2021.
Experts will analyse about the most recent advances and the technological challenges in the field of Wind Turbines Aerodynamics, Loads and Controls with the aim of meeting the 2030-2050 Green Deal objectives.
The workshop will be structured in three technical sessions and two informative sessions:
Technical Session 1: Aerodynamics
Technical session 2: Loads 
Technical Session 3: Control 
Informative session 1: HOrizon Europe Programme
Informative session 2: IEA Tasks
Find out more:
Note: Registration is free, but mandatory.