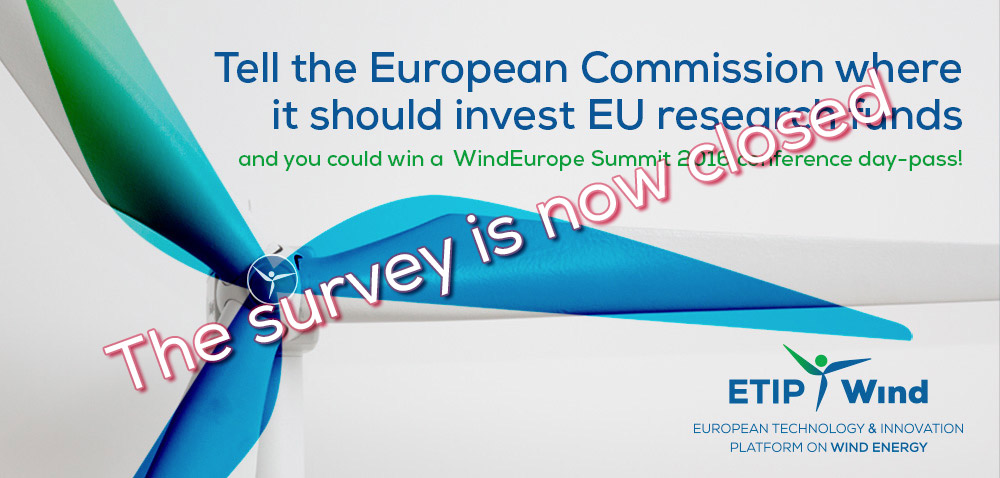 Tell the European Commission where it should invest EU research funds!!
In order to become world champion in renewable energy, the European Commission looks for innovations with outstanding potential. Where will the next breakthrough come from? What are the sector's research priorities?
From 28 April 2016 and ends 25 May 2016 ETIPWind invited all stakeholders from the wind energy community to take part in two surveys, one on onshore wind energy and one on offshore wind energy. 207 specialists from industry and academia responded to the surveys: 90 answers for the onshore survey and 117 for the offshore survey.
The suggestions received formed the basis of the Strategic Research and Innovation Agenda (SRIA) 2016, which ETIPWind presented in September 2016 at the WindEurope Summit 2016 in Hamburg. The SRIA will contribute to the EU Horizon2020 Strategic Work Programme for 2018-2020.