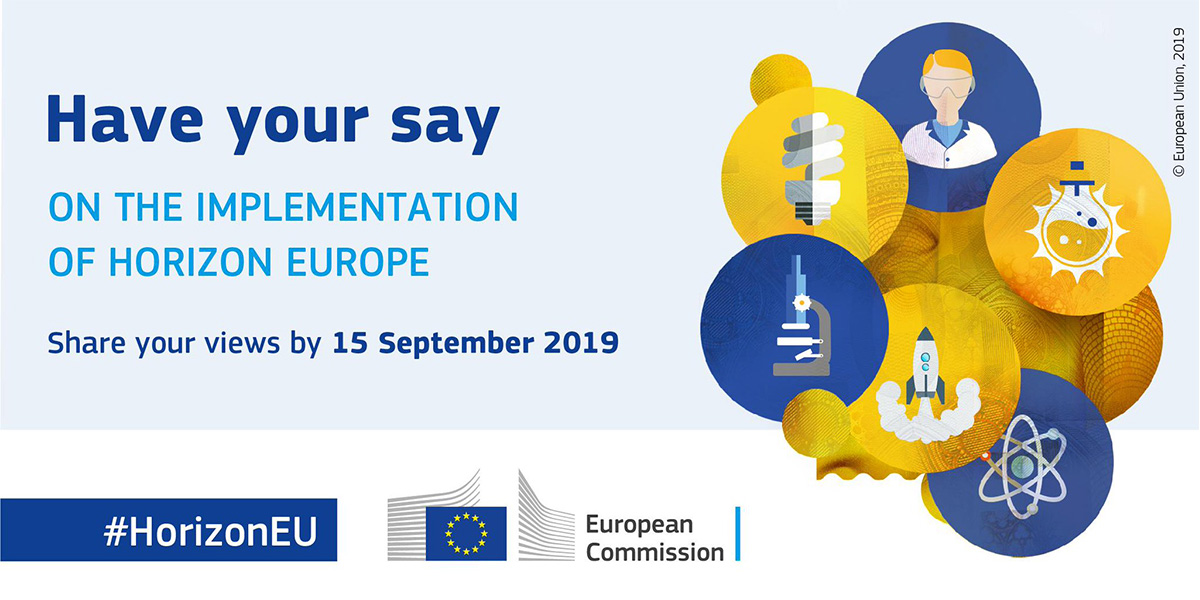 The European Commission has started preparations for Horizon Europe, the EU's research and innovation funding programme for 2021-2027. The programme has a proposed budget of €94.1 billion and will fund research & innovation activities across all Technology Readiness Levels.
To shape the strategic objectives of the programme the Commission is holding an inclusive "strategic planning" exercise. As part of this exercise, public and private stakeholders are invited to have their say on the design of the programme through online consultations.
The first consultation focuses on the high level priorities. The deadline for submission is 08 September 2019.
The second consultation focuses on the implementation of the calls for proposal. The deadline for submission is 15 September 2019.
The inputs received will help prepare the "Strategic Plan" for Horizon Europe and guide the research & innovation investments for the first four years of Horizon Europe (2021-2024). The strategic priorities laid out in the plan will be cemented in future work programmes and calls for proposals.
Work on those work programmes will start next year, so that there is no interruption in funding between Horizon 2020 and Horizon Europe. The first calls under Horizon Europe will be launched in the beginning of 2021.
The secretariat and Executive Committee are preparing an official ETIPWind response to these consultations, but all members are invited and indeed encouraged to submit their views individually as well.