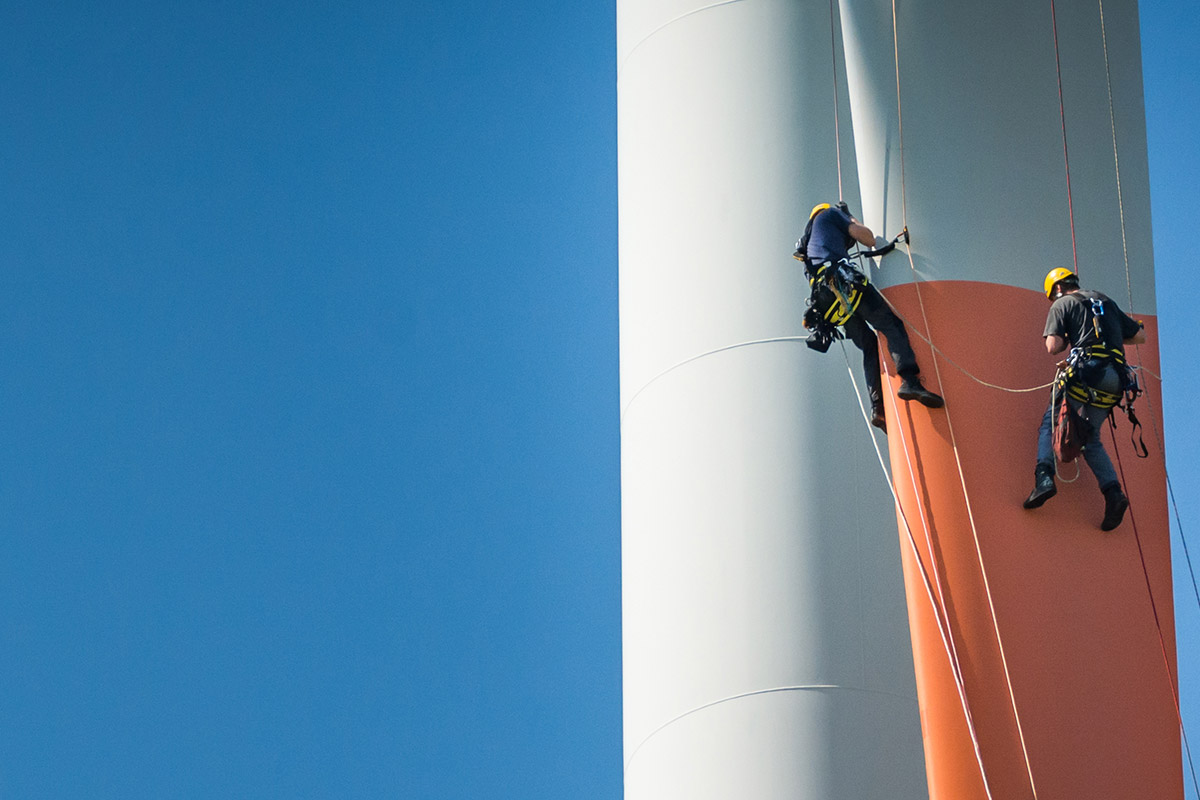 According to WindEurope's latest report Europe installed 14.7 GW of new wind energy in 2020. This was 6% less than in 2019 and 19% less than what was expected before COVID-19.
Europe now has 220 GW of installed wind power capacity. Onshore wind made up 80% of the new installations with 11.8 GW, but they were 22% lower than the pre-COVID-19 forecast. Offshore wind made up 20% of new installations in Europe with 2.9 GW of new capacity connected to the grid in 2020.
In the EU-27 new wind installations were10.5 GW. This represents 71% of all installations in Europe. The Netherlands achieved a record year in wind installations with 2 GW of installations, the most of any country in Europe. 75% of the installations in the Netherlands were offshore. The Netherlands accounted for 50% of offshore installations. In contrast, Germany had the lowest installed capacity in a decade, it only installed 1.65 GW last year.
Even if today wind is 16% of Europe's electricity, installations are not enough. "Europe is not building enough new wind farms to deliver the EU's climate and energy goals" says WindEurope CEO Giles Dickson. EU-27 will need to build 18 GW per year in the next decade to deliver its existing wind targets from the National Energy and Climate Plans. With a new climate target of 55% this could be 27 GW per year.
WindEurope's report includes a Realistic Expectations Scenario and a Low Scenario where they present the different paths that Europe could take in the upcoming years. Besides considering decommission, the most difficult problem for the wind energy sector is permitting. "Permitting rules and procedures are too complex, and governments at all levels are not employing enough people to process permit applications", highlights Mr Dickson. The process to get permits for new projects is still too long. In addition, permit decisions are being challenged in courts and developers are deterred from pursuing new projects because of risks and costs involved. "If Governments don't address permitting issues […], then Europe will install less than 80 GW over 2021-2025", according to the WindEurope's report.
Find out more: