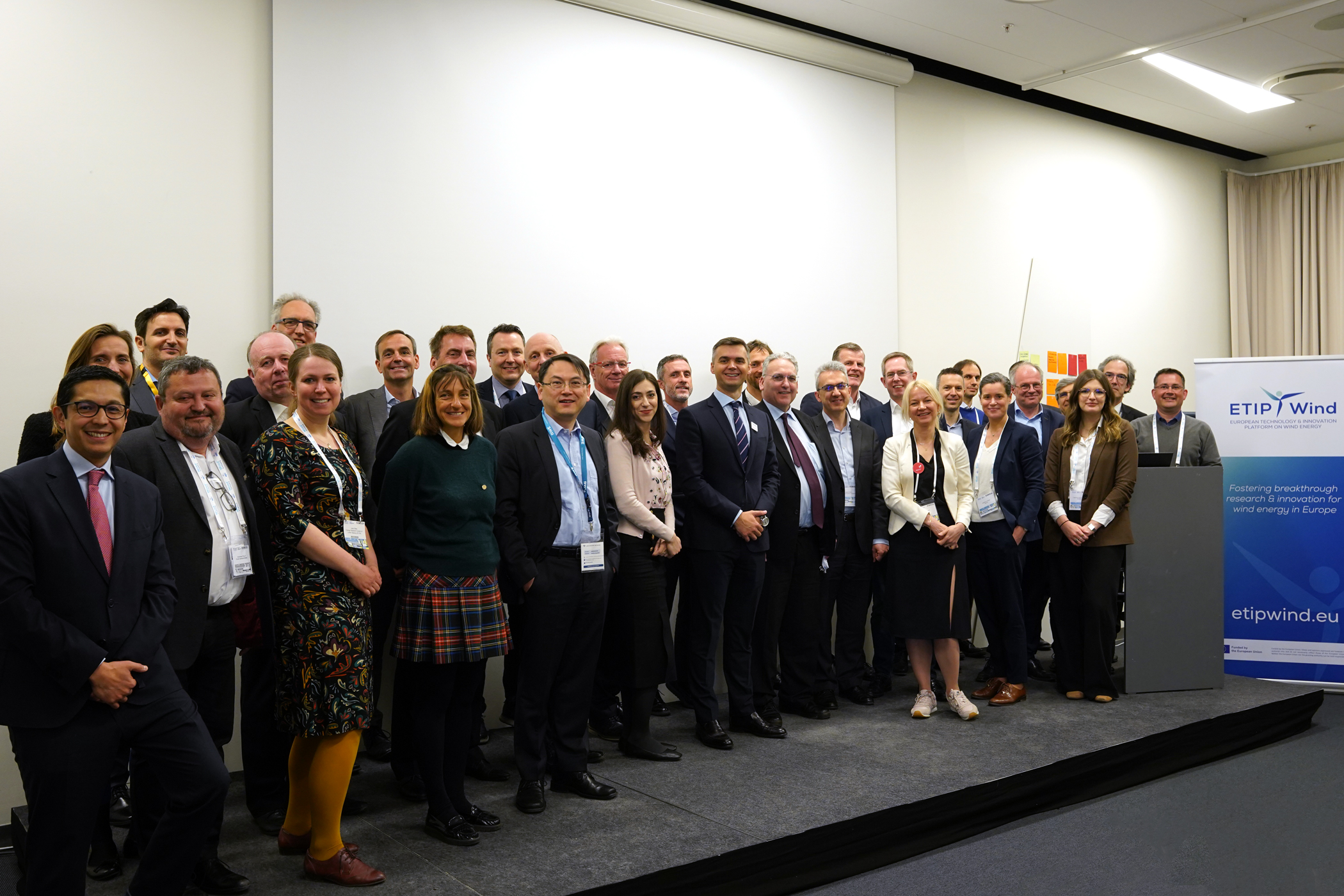 On April 27, alongside WindEurope's Annual Event in Copenhagen, ETIPWind held its annual meeting with Chief Technology Officers (CTOs) from the wind industry's leading companies.
11 CTOs (from Acciona, Enercon, Equinor, Hitachi Energy, Iberdrola, Ørsted, RES, Saipem, Shell, ZF Wind Power) joined the ETIPWind Steering Committee to look at future Research and Innovation (R&I) priorities – but also the general state of play for innovation in the wind energy sector.
The meeting featured a memorable speech from Henrik Stiesdal (Founder of Stiesdal A/S) who spoke about how R&I can help accelerate development processes and safeguard European competitiveness (with the automation of manufacturing for example).
Additionally, European Commission representatives (Paula Pinho, Director in DG ENER and Enrico Degiorgis, Policy Officer in DG RTD) stressed how the Green Deal Industrial Plan will help to scale up the manufacturing of clean energy technologies. And how ETIPWind's recommendations will shape the priorities of the next Horizon Europe work programme.
The CTOs then gave crucial input on the R&I needs of the wind industry in bringing speed and scale, but also the technological challenges that need to be addressed to achieve the EU's climate and energy targets. They specifically set out the following points:
Grid & System integration – including grid forming, flexibility, digitalisation, combined solar, wind and battery power plants, long-term storage. And the benefits of these services for the grid.
Industrialisation – industrial scale for on- and bottom fixed offshore but mainly for floating offshore wind. Logistics of large components, automation of manufacturing, O&M issues.
Sustainable materials & recycling – including blade recycling and circularity issues.
Skills and co-existence – including space constraints and labour shortages for grids, transport, installing, permitting, etc.
This was an especially insightful meeting for ETIPWind in light of the update to its Strategic R&I Agenda for 2025-2027, which will be published in November 2023.
For more information, please contact [email protected]