Are you an expert in wind energy technology? Do you want to shape EU policy on research & innovation? We have 18 seats up-for-grabs for industry professionals on ETIPWind's Executive Committee!

Apply until 20 April 2020!
The Executive Committee is the main body of the ETIPWind platform and is the main author of its publications. The Executive Committee comprises representatives from both the wind energy industry and academic research community. The Executive Committee meets 4 times a year. The Committee members identify short and long term Research & Innovation priorities where European wide collaboration and public funding have the highest impact. The research priorities promoted by the ETIPWind contribute to following objectives:
Reduction of the Levelised Cost of Electricity (LCoE) of wind power;
Sustainable integration of wind energy into the EU grids;
Reinforcement of the technological leadership of the European wind energy industry.
Chair of the Executive Committee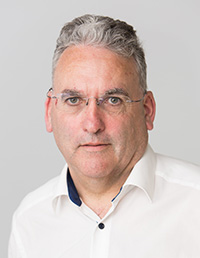 Aidan Cronin
Advisory Specialist
Technical Advisor
Siemens Gamesa Renewable Energy
Members of the Executive Committee
| Organisation | First name | Last name |
| --- | --- | --- |
| ABB | Adrian | Timbus |
| DNV GL | Lars | Landberg |
| EAWE (TUM) | Carlo | Bottasso |
| EERA JP Wind (CENER) | Xabier | Munduate |
| EERA JP Wind (DTU) | Nicolaos | Cutululis |
| EERA JP Wind (DTU) | Peter Hauge | Madsen |
| EERA JP Wind (Fraunhofer IWES) | Arno | van Wingerde |
| EERA JP Wind (ORE Catapult) | Paul | McKeever |
| EERA JP Wind (SINTEF) | John Olav | Tande |
| EERA JP Wind (TNO) | Peter | Eecen |
| EDF Energies Nouvelles | Eve | Dufossé |
| ENEL Green Power | Demetrio | Malara |
| ENERCON | Andree | Altmikus |
| ERG | Andrea | Gaspari |
| Equinor | Hanne | Wigum |
| GE Renewable Energy | Jaco | Nies |
| Iberdrola Renovables Energía | César | Yanes Baonza |
| LM Wind Power | John | Korsgaard |
| MHI Vestas Offshore Wind | Anders | Bach Andersen |
| Ørsted | Jørn | Scharling Holm |
| Renewable Energy Systems Ltd | Mike | Anderson |
| RWE Renewables International GmbH | Henrik | Wall |
| Vestas A/S | Agnar | Gudmundsson |
Meetings of the Executive Committee